About the Field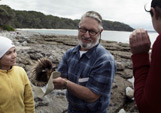 A major challenge of modern biology is to seek answers to the many secrets ofliving organisms. Today, more than ever, studies in organismic biology touch every aspect of our lives insuch areas as medical innovations, agricultural improvements, biotechnology, genetic engineering,environmental degradation, and threats to biodiversity. To meet this challenge, the Department of Ecologyand Evolutionary Biology (EEB) offers a wide spectrum of undergraduate instruction in the biology ofwhole organisms, the environment, population, evolution, and behavior. The Biology major allows studentsto design their major to include courses from several large categories covering all of the life sciencesdepartments. The Ecology, Behavior, and Evolution major includes environmental and conservation biologyas well as in the three main fields of the major. In the Marine Biology major, students can specialize inmarine sciences at any level from molecular biology to community ecology. Internships are available forcredit in which students participate in hands-on learning about animal behavior, the local land and oceanenvironment, and science education. In addition Stunt Ranch (part of the UC Natural Reserve System), andthe Mildred E. Mathias Botanical Garden offer opportunities for internships and for service to thecommunity. Involvement in undergraduate research is a top priority for students in the EEB undergraduateprogram.
Opportunities
The three majors in the Department of Ecology and Evolutionary Biology provide specialized instructionand strong preparation for employment or graduate study in many fields, including medicine, dentistry,pharmacy, and other health-related professions, biotechnology, scientific research, teaching, and publichealth. A Specialization in Computing is available to help prepare students for work in the fields ofbiotechnology, computational biology, and bioinformatics.
About the Field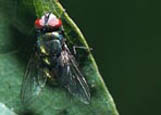 The cornerstone of the Integrative Biology and Physiology curriculum isvertebrate physiology, with an emphasis on integrative functions. The research and educational programsfocus on integrative physiology at several levels of organization from molecules to living organisms,microscopic structures to macroscopic organization, and cellular properties to organ functions. Studentsreceive comprehensive instruction in all areas of physiological science while elective courses reflectfaculty research expertise in molecular neurobiology, neuromuscular physiology, neuroendocrinephysiology, cardiac physiology, diet and degenerative disease, auditory and visual behavior, biomechanicsof rehabilitative medicine, biomechanics of exercise, histochemistry, developmental auditoryneurobiology, muscle cell biology, and neuromotor control.
Opportunities
Interactions, by means of coursework and undergraduate research, within the Division of Life Sciencesand with the Center for Health Sciences departments, provide unique opportunities for intellectualdevelopment. Members of our faculty are active in organized research units at UCLA such as the BrainResearch Institute, the Jules Stein Eye Institute, and the Jerry Lewis Neuromuscular Research Center. Weinvite you to apply to the Department of Integrative Biology and Physiology and to join us in theexciting and challenging quest to understand the functions of the human body.
About the field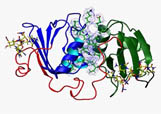 The Microbiology and Molecular Genetics major has as its goals not only theintroduction of the student to general and medical microbiology, but also to the associated disciplinesof molecular genetics, molecular biology, biochemistry, virology, and immunology. Study in the majorincludes broad survey of general microbiology, immunology, advanced molecular genetics, and biochemistry.In addition to the core, the student may choose elective courses from diverse microbiology-related topicsto complete the program. Because the major allows some flexibility in choosing electives, programstailored to the student's educational objectives are easily obtained. To make best use of theopportunity, the department suggests each microbiology major meet with the undergraduate staff or facultyadvisor for individualized program counseling. Amongst the various research interests of our faculty aregene transcription and regulation; the study of pathogenic bacteria; immunology; biochemical andmolecular basis of microbial interactions. A complete description of the major and faculty researchinterests is available on the departmental website at: http://www.mimg.ucla.edu.
Opportunities
It is the combination of the fundamentals and diversity and flexibility in making up the actualmicrobiology major that makes this program appropriate preparation for those planning laboratory careersin microbiology or biochemistry; industrial careers in biotechnology or pharmaceuticals; or furtherstudies leading to higher academic degrees in such fields as microbiology, molecular biology,biochemistry, immunology, genetics, pharmacology, cell biology, virology; or professional degrees inmedicine, dentistry, pharmacy, optometry, public health, or other allied health professions.
About the Field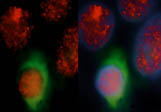 In the last twenty years there has been a revolution in modern biology.Powerful molecular, genetic and physical techniques have been developed to analyze living systems atincreasingly higher levels of resolution: from cells to genes to molecules. This has led to an enormousincrease in our knowledge of basic processes in biology, as well as our ability to intervene in andcontrol biological events. The MCD Biology faculty use molecular biology and genetics to studymulticellular model organisms such as mouse, zebrafish, Drosophila, and Arabidopsis. Our goal is tounderstand processes such as cell signaling, gene regulation, circadian rhythms, and morphogenesis. Forthe student, the molecular genetic approach taught in the MCD Biology major will be particularlyimportant in the years to come. As the genomic sequences of many organisms, from bacteria to human,become known, scientists will use this approach to determine the significance in cell biology,development and disease of many thousands of genes.
Opportunities
Students who complete the requirements for this degree are exceptionally well prepared to pursuecareers in cellular and subcellular biological research, in biotechnology, in biomedical research, or inmedicine or allied health fields.
About the Field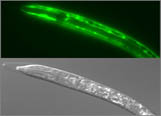 Welcome to neuroscience at UCLA! For decades, neuroscientists have probed the brain and the centralnervous system through behavioral, molecular, cellular, anatomical, and physiological studies. As aNeuroscience major, you are encouraged to explore the exciting worlds of neuroscience, includingneurophysiology, molecular neurobiology, pharmacology, neuropsychiatry, psychoneuroimmunology, neuralimaging, perception, and higher cognitive function. As our technology advances, so does our understandingof nervous system structure and function. Future research will continue to unlock the complex nature ofthe mind.
Opportunities
The Neuroscience Undergraduate Interdepartmental Program is the newest addition to the Life Sciencesmajors at UCLA. Our main goal is to introduce students to research at an earlier stage in their academiccareers in preparation for post-graduate and professional school studies. In addition to coursework inmolecular, behavioral, and integrative neurosciences, our students pursue laboratory research at theundergraduate level with participating Neuroscience faculty members from departments in the College ofLetters and Science and the School of Medicine. The breadth of knowledge available to students in thisprogram and the dedicated support of the Neuroscience faculty and staff provide excellent academicpreparation for Life Science majors who seek careers in scientific research, medicine, dentistry,biotechnology, and in many other fields.
About the Field
The Psychobiology Major is intended for students interested in studying behavior, neural informationprocessing, and cognition from a biological perspective. Psychobiology students are exposed to the coretopics of psychology (including learning, cognition, perception, and psychopathology) and of biology(including cellular and molecular biology, evolution, and organ system physiology). The major also offersa variety of courses focusing on biological approaches to the study of psychological phenomena.
The coming decades are expected to be a time of great progress in understanding the brain as theinstrument of behavior. The major is intended to provide basic understanding of the biological basis ofbehavior and to prepare the student to stay abreast of the expected developments in the field. Studentsin the major are introduced to a number of topics including neural mechanisms and biological processes aswell as evolutionary and comparative approaches to understanding brain and behavior.
Opportunities
A degree in psychobiology provides an excellent preparation for students wishing to pursue advanceddegrees in psychology or neuroscience or in medicine or allied health fields. It is also a degreeproviding an unusual breadth of scientific training for students planning careers outside thesciences.
About the Field
Real-world problems of the 21st century consistently involve both biological and societal processes.In response, the UCLA Institute for Society and Genetics attempts to incorporate scientists fully in theprocess of understanding ethical, legal, and societal impacts of the applications of their genetic andgenomic research. We aim to educate the public to understand, discuss, and make informed decisions aboutissues in biotechnology, genetics and genomics. We promote all forms of diversity, because geneticresearch and discussions surrounding technological developments will be enriched by, and will co-evolvewith, the cultural diversity of the voices in those discussions.
Opportunities
This interdisciplinary degree emphasizes critical thinking skills and helpsstudents understand the ethical, legal and social implications of research in the biological sciences,especially with respect to modern genetics and genomics. Students completing this degree are wellprepared to pursue careers in genetic counseling, public health, medicine or allied health fields.